Cinthia Darden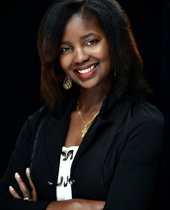 Phone

256-441-0118

Fax

256-325-0366
Legend Realty Madison
12181 County Line Rd STE 180
Cinthia Darden
Realtor
"If you think hiring a professional is expensive, wait till you hire an amateur." – Red Adair
"They may forget what you said, but they will never forget how you made them feel." –Carl W. Buechner
I strongly believe in establishing and building an abundance of long term, high trusted relationships. I consider giving back to the community a pleasure and a privilege. I am dedicated to offering dramatically distinctive service, even beyond the close of escrow.
I am a mother, wife, sister, and friend. When working with you, I vow to bring a sense of comfort, security, and reassurance. When you choose me to represent you in buying or selling your home, I devote my time to try to get you the best deal possible for your money; and to sell your property is my number one priority. The most important part about working with me, is knowing that your best interest is really at heart and I am dedicated to your success.
I have upheld an honest and loyal reputation as I have taught High School, volunteer, work with youth, and strived for customer satisfaction in real estate. I have closed all my deals with my vibrant personality and professional intellect.
I am committed to go above and beyond for my clients and make sure they are satisfied. I strive to make sure I become your Realtor for life.